The MedApp team attended the Prevocational Medical Education Conference held in Perth, Western Australia, where innovation and AI's role in medical education took centre stage.
The conference was a melting pot of ideas, particularly around the development and implementation of the new Australian Medical Council Intern Framework. A notable omission, however, was the discussion on the potential impacts the framework will have on clinical service delivery and cognitive load, stress and frustration for clinicians, (both interns and assessors) and administrators.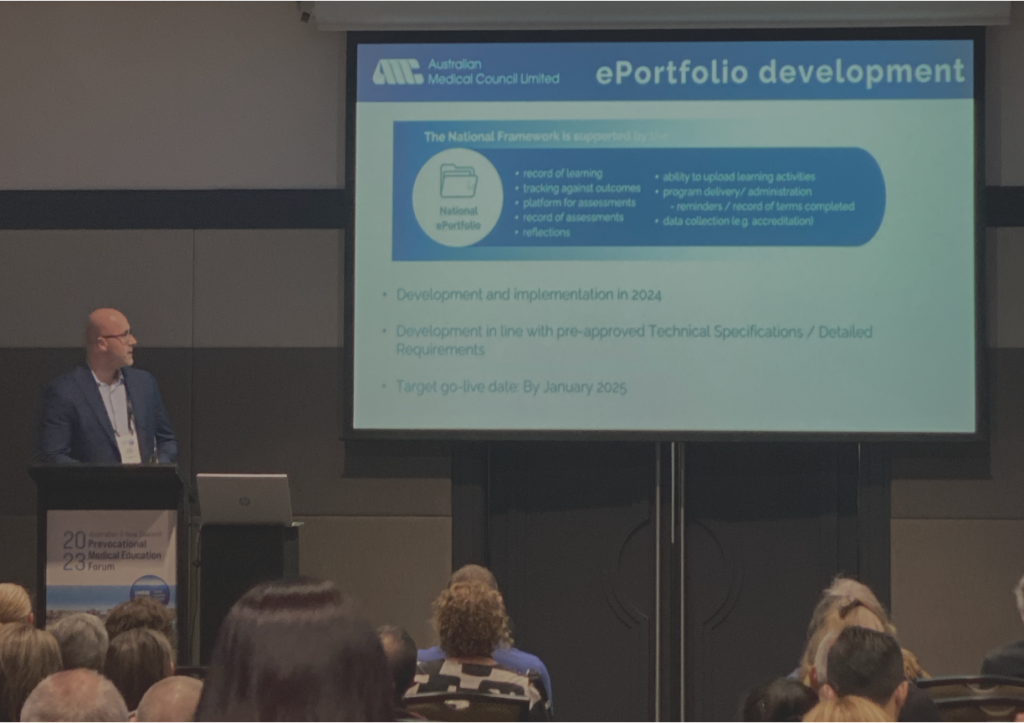 One of the conference's highlights was the increased focus on career guidance, communication, and support for Medical Interns. This is particularly crucial for those considering a shift in their career trajectory. Our esteemed colleagues, Dr. Rob Pearlman and Dan Graham, exemplify the successful application of clinical skills in new environments, providing inspiration and practical advice for those exploring similar paths. Also check out Dr Amandeep Hansra and Dr Ashe Coxon at Creative Careers in Medicine for more.
It was wonderful to reconnect with many familiar faces and equally enriching to meet new ones. Learning about the diverse needs of each service deliver and programs they support, understanding their challenges, and celebrating their successes provided valuable insights into the state of Medical education.
The opportunity to interact in person, to engage in lively discussions, teach, and learn was, as always, the most rewarding aspect of the conference. These personal interactions underscore the essence of our approach at Med App – we're always focused on collaboration and continuous learning.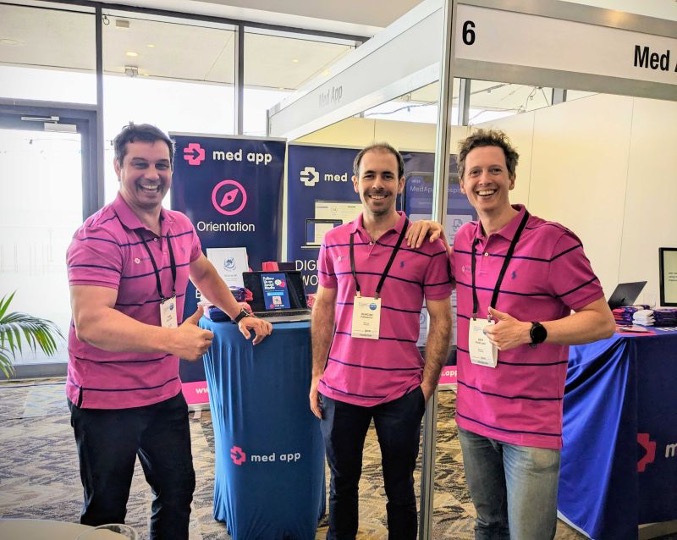 Looking ahead, the anticipation for next year's conference in Darwin is high. It will be a chance to once again come together, share our experiences, and of course, bring out those pink shirts!
A huge thank you to all who engaged with us, shared their feedback, and expressed their enthusiasm for supporting DiTs in innovative ways. Your contributions are invaluable and greatly appreciated.
#Prevoc2023 #Meded #digitalhealth #medapp #doctorwellbeing #burnout #careedevelopment