WORK WITH US
Want to join the team?
View our latest job openings here
At MedApp we're looking for people who want to make a difference in the way care is delivered. You will need to have fun, teach and learn!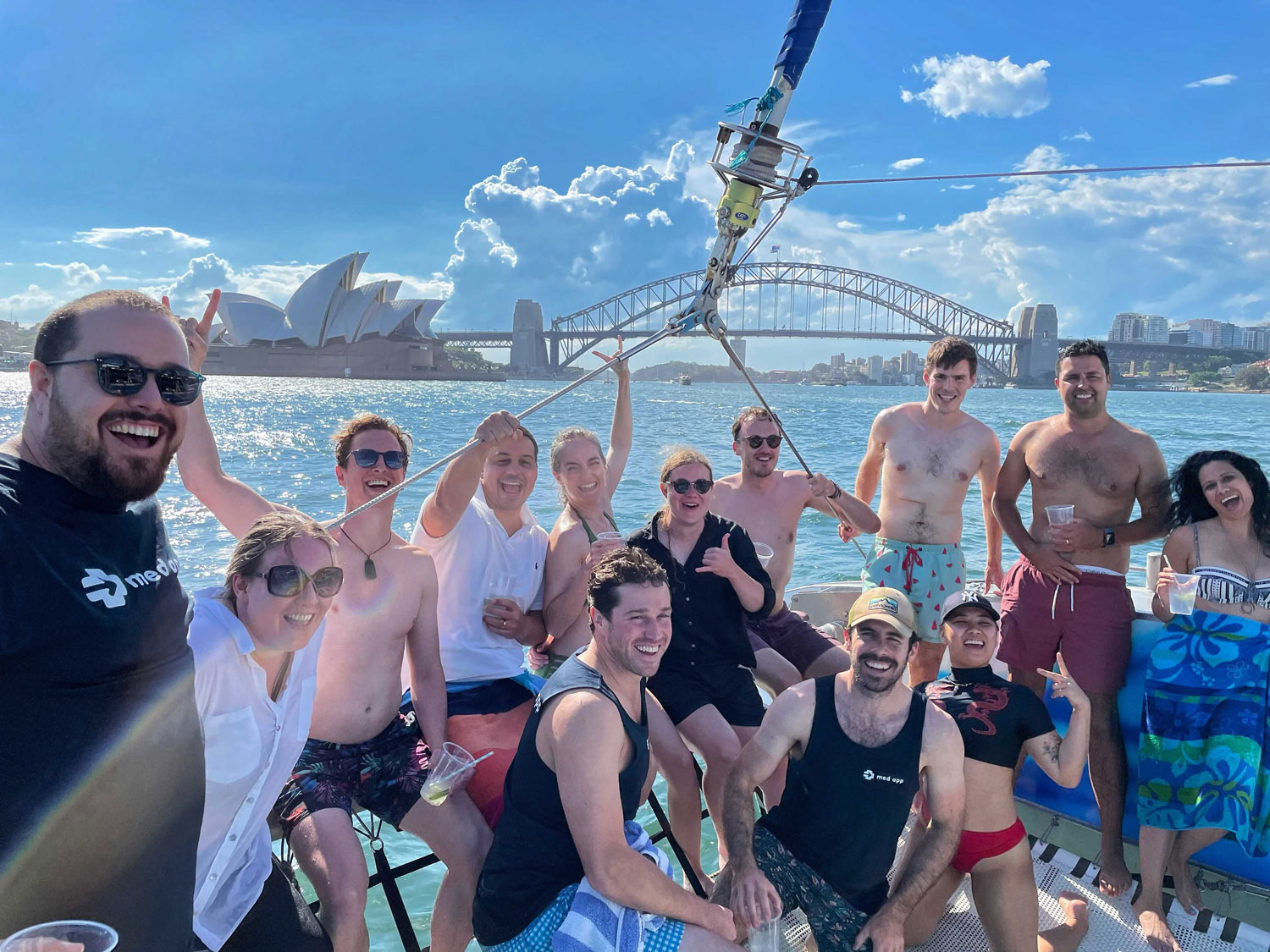 Flexible work arranagements
Access to discounts on everything from family activities, daily necessities, luxury shopping, and physical and mental wellbeing
Employee assistance and support
Generous Leave and Maternity / Paternity Leave
Company functions and getaways
Hospital Success Manager
Med App values our relationship with Hospitals and believes that working in close partnership positions us all for success. Our Hospital Success Team provides Hospitals with a point of contact for ongoing tools and resources required for a successful continued deployment, product utilisation, and return on investment. Together, we work towards Hospital's goals and enable fast, secure, and more efficient clinical communication, orientation and collaboration. Find out more and apply here!
We believe everything comes down to people, potential and possibility. We encourage collaboration and independence in every role at MedApp.
Born out of a desire to ensure our medical professionals get the right resources in the right hands at the right time, so they can spend time on what matters.
Can't find what you're looking for?
Are you passionate about helping thousands of health professionals feel capable, confident, and efficient in their work. We're always looking for exceptional individuals who want to contribute to that mission.
If this sounds like you fill in the form and attach your CV with a cover letter explaining why you're right for Med App.