2021 is off to a busy start. Between intern orientation, new nursing grads starting and the vaccine rollout we realise the importance of maintaining high signal to noise communications and making sure people have the right information at their fingertips.
At Med App we've also been busy laying the groundwork for some big new features and functionality in 2021. What does this mean? Well, our dev team has been doing a lot of work 'under the hood' of the mobile app and dashboard, but, this week we do have some great new updates that you can start using right away.
What are they?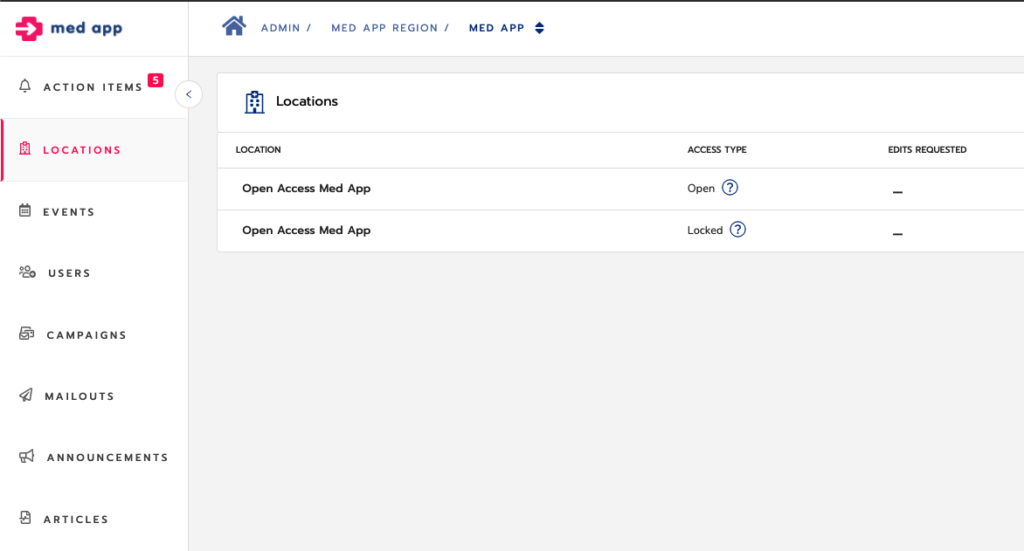 User Access Updates
First, we have some new changes to the way users are invited and given access to the app. Ultimately this is about setting the stage for some of the bigger things we have happening in 2021 that will let you better target information and communication to clinicians at your hospital
In this week's release, we have added a few more things to the dashboard. Like more control over how clinicians are given or request access hospital accounts. We also know hospitals and health networks have endless combinations of facilities, departments, clinics and teams and being able to target information and communication is critical.
So this release is the first step in a major update to the app to be able to increase the visibility of the highest value pieces of information. This update also has the ability to use filters to see who is currently logged in to your account, and set timed expiry dates for people with access to your hospital, keeping your user list up to date. So if a locum only needs access for a set period, or you know groups of interns or medical students on placement will only need access for a specific period you can programme this when you invite them.
We know some changes might need a bit of practice, or you might want a bit more information, so you can read more in our help centre, or get in touch with our Hospital Success Team via the dashboard live chat to book in some face-to-face time.
Events Updates
We've also made some changes to the Events education and training tracking feature
So in this week's release we've made significant changes to streamline the workflow for setting up attendance tracking on education and training events. Now you can set up an event with a QR code poster in as little as 40 seconds. Or run an attendance report for a single event, or group of events, in just 3 clicks.You can also quickly copy the event QR code or URL, or download the full PDF poster direct from the event list page.
So as people start to use more of a mix of virtual and in-person education and training sessions you can easily record and track attendance using our QR codes or URL links across both.
Want to know more?
And you can always get in touch with the team via the live chat in the dashboard or via email at [email protected]