Here is a quick throwback to a couple of podcasts that the Med App team has been on in the last couple years. Highly recommend a listen if you are looking at different careers in health, or how people ended up establishing a career in healthtech.
Also, another THT podcast that Dr Rob Pearlman and Dr Sonia Chanchlani were on talking about disaster comms in the digital era, something that was very acute at the time, but shouldn't have become any less relevant in 2023.
Check them out, and if you have any questions for the team, we are always open to a chat, so reach out to us!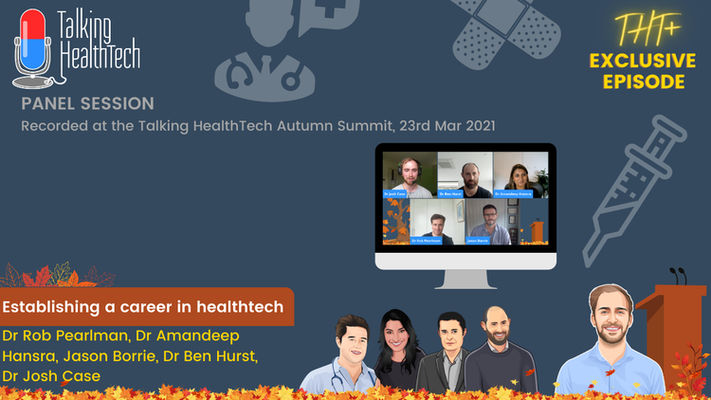 Session 11, Autumn Summit 2021: Establishing a career in healthtech – Dr Rob Pearlman, Dr Amandeep Hansra, Jason Borrie, Dr Ben Hurst, Dr Josh Case
Want to forge a career in healthtech? Hear from clinicians who have come out the other side at this exclusive episode from the Talking HealthTech Autumn Summit